Condensed milk of the 3 Zhelaniya TM is produced of natural cow's milk by up-to-date equipment and meets all the requirements of state standards. It is one of the most popular and favorite products among the consumers.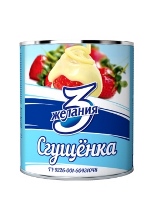 Condensed milk
Produced on modern equipment in accordance with the specifications. It is made on the basis of milk whey, which even is more better than milk by the content of nutrients, such as the essential amino acids that make up whey proteins and B vitamins.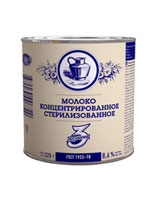 Heat-treated condensed milk without sugar
It is produced by heat-treating of natural milk with long shelf life, but keeps taste and useful substances. It contains a lot of calcium and vitamin B2. It may be used both standalone product and ingredient in different dishes, baking, cocktails and hot beverages.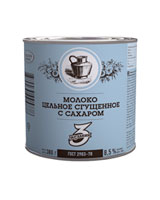 Whole condensed milk with sugar
It is produced by up-to-date equipment under the traditional recipe from natural milk with addition of sugar according to GOST standards. It is perfect for baking confectionery products and cooking creams as well as excellent addition for tea.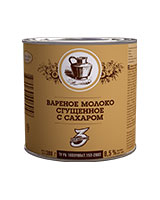 Boiled condensed milk with sugar
It is produced from condensed milk with sugar by boiling in autoclaves. Free of preservative, flavoring agents, thickeners and vegetable fats. It is designated for eating and industrial processing as well as the additive to creams and as a separate filling for sweets and backed goods.