NEWS
Hot Break ketchup line in a new format!
Hot Break ketchup line is now available not only in the doypack format, but also in a new convenient 530 g bottle.
3 popular ketchup flavors are available in the line at the moment: "Tomato", "Spicy" and "Barbecue and grill".

"Hot Break" is a unique technology of cooking in a hot way. Such processing of ingredients makes it possible to better preserve natural properties of tomatoes and make the product even more useful!
"3 Zhelaniya" ketchup will accentuate the taste of any dish, and ripe tomatoes and fragrant spices in the composition will perfectly complement your favorite dish!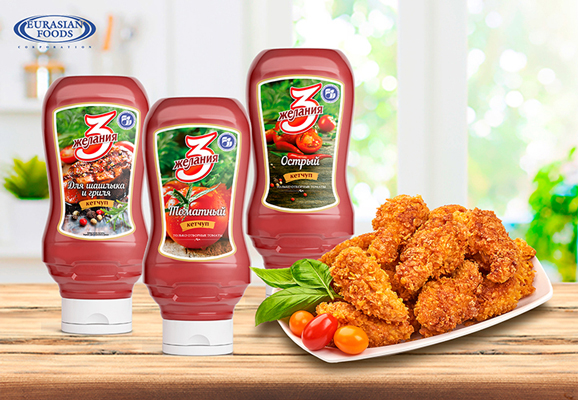 « Back