NEWS
Eurasian Foods Corporation JSC took part in the 25th international exhibition
Eurasian Foods Corporation JSC took part in the 25th international exhibition of food, drinks and raw materials. The largest food forum of Russia and Eastern Europe was organized by Expocenter JSC. Ministry of Agriculture and Chamber of Commerce and Industry of the Russian Federation traditionally supported the forum.
About 2342 companies from 63 countries demonstrated the best samples of food and drinks on a total area of more than 100,000 square meters. More than 60 thousand people from all regions of Russia and 95 countries of the world visited the exhibition «Prodexpo-2018».
The participation of Eurasian Foods Corporation JSC is a way to develop of partnering relationships with foreign companies and increase the volume of export.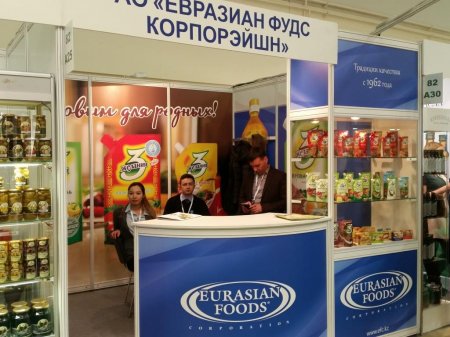 « Back