NEWS
3 Zhelaniya TM is the winner of "Halyk mark" contest!
Eurasian Foods Corporation JSC added a new award: 3 Zhelaniya TM won "Halyk mark" the first national contest which has been run among the national food manufacturers. The contest has been organized under the promotion action "Kazakhstanda zhasalgan – made in Kazakhstan" and coincided with "EXPO MILANO 2015" international exhibition.
Products of 3 Zhelaniya TM confirmed an excellent quality and high degree of consumer loyalty once again; the winners of the contest have been decided by online poll in which approx. 1 000 000 Kazakhstani have been participated!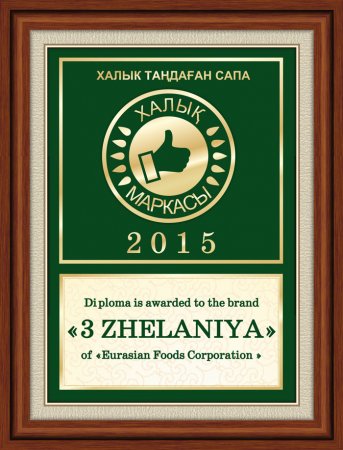 « Back